Breakfast Menu March & April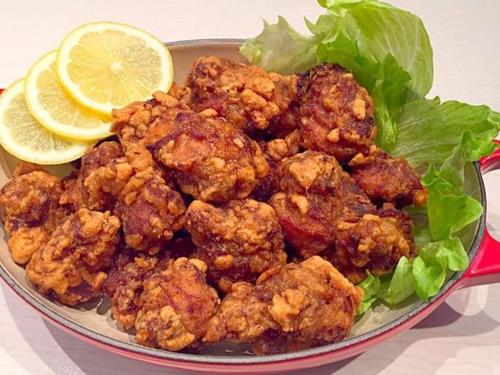 The main positive reviews we receive from those who have stayed at Tmark City Hotel Sapporo are about our breakfast buffet. Serving a mixture of Japanese and Western style foods, changing the menu every two months, and having a head chef that loves Hokkaido cuisine, is the secret to our popularity.
This time, we would like to introduce our special breakfast menu for March and April.
First of all, if you are in Hokkaido, you must eat fried chicken 'Zangi'. Here at Tmark City Hotel, we specially prepare our Zangi in delicious dipping sauce. Standard Zangi is marinated in soy sauce and then fried, we prepare our Zangi using a sauce which is used for Genghis Khan Lamb; this gives our fried chicken a tasty punch and deep flavor.
Next is our boiled salmon and root vegetable Sapei Soup. The soup has a very varied mix of flavors and a light taste and is therefore perfect for those who don't have much of an appetite in the morning.
Finally, you must try our rice pilaf! This is the pride of our head chef. Pilaf is a fried rice dish with dried shrimp, dried bacon, onion, carrot and has a vivid pink color and lovely buttery fragrance.
We will be serving the three above dishes everyday over the months of March and April. Please try them all!