Delivery Service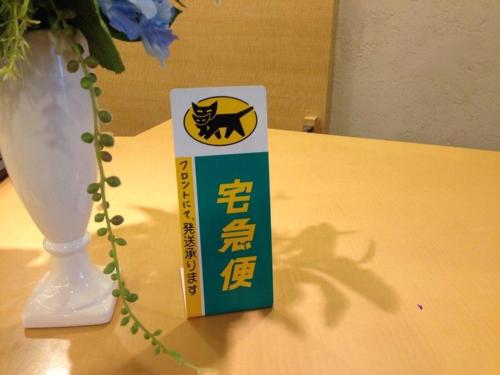 Sometimes traveling around Japan can be tiresome, especially in the long hot summer days when you have to carry heavy luggage across the country.
Fortunately there is a service that makes travelling with luggage a lot easier, that service is called Yamato. Yamato is a door to door parcel delivery service and will take care of your souvenirs and suitcases so that you can enjoy hands-free travel in Japan.
Our hotel is currently using the Yamato delivery service to help our valued guests send their luggage anywhere in Japan, including hotels and airports, we do not ship abroad.
The specific name of this service is called TA-Q-BIN.
If you wish to send your luggage to a destination in Japan (perhaps the next hotel you will be staying in), please feel free to contact our front desk for further information.
All you need to do is fill out a simple form and we will take care of the rest. You can also select the time that you'd like your parcel to be delivered up until 21:00.
At our hotel, we have two different forms for the Yamato service.
You can either pay at the hotel or pay when you receive the parcel.
The service rate depends on the size of the luggage and where you wish to send it.
If you wish to use a box, the hotel stocks three different sizes, within 100cm (130JPY), 120cm (170JPY), and 140cm (260JPY).
A Yamato staff member visits the hotel twice a day to make sure any luggage is picked up speedily so it can be shipped to its destination promptly. Enjoy your hands free travelling!