Doraemon Waku Waku Sky Park
New Chitose Airport Doraemon Waku Waku Sky Park
Hello everybody!
Today we would like to introduce the Doraemon Waku Waku Sky Park, a theme park which is located in New Chitose Airport, the gateway to Hokkaido.
Doraemon Waku Waku Sky Park is a facility where you can enjoy attractions including manga (Japanese comic books) and goods based around the world famous character, Doraemon. In the park zone both children and adults are greeted by secret facilities themed attractions and if you take many photos you can make great memories! Also, you can read the whole Doraemon manga series in the Doraemon library which includes the translated versions in 14 different languages.
Parents can take a rest and spend the short period before their flight at ease in the café zone while children are playing. You can eat in the café or have a takeout as you like. There are also lots of great Doraemon themed snacks. Our favourite thing from the café is the 'Doraemon Latte' which has a Doraemon character drawn on top of the latte foam. It's exciting because you never know who they will draw. Although it's a waste drinking such a cute character!
In the official Doraemon shop you can buy books, accessories, stationery, clothes and various goods as well as original commodities made by cake makers from Hokkaido. You can buy great Doraemon souvenirs.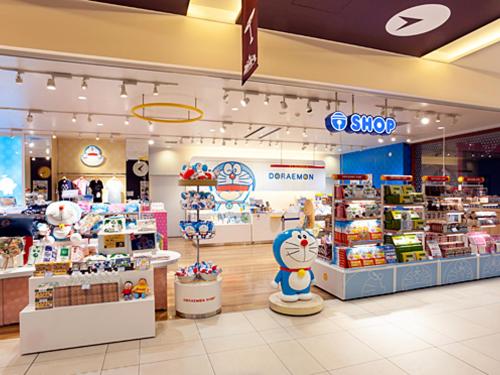 Doraemon Waku Waku Sky Park
Domestic Terminal Building Connecting Passage 3F Smile Road
Opening Hours: 10:00~18:00
Admission fee is required for the Park Zone only
You can reach New Chitose Airport from Sapporo Station by train in 40 minutes or from Susukino Station by bus in 1 hour and 30 minutes.