Hanami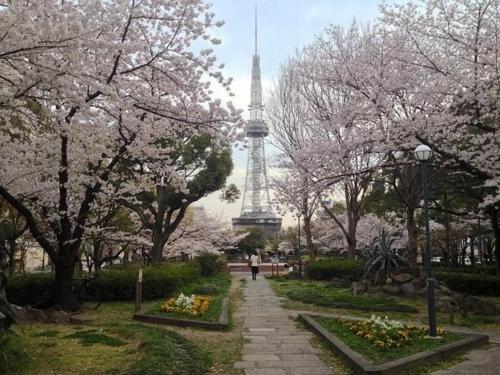 Coming into April, it has finally become spring in Sapporo and it is beginning to get warmer. Its great weather to grab your spring coat and go for a nice walk! In this blog we would like to introduce a hanami (flower viewing) spot in Sapporo City which is close to our hotel and great to view the Sakura trees (cherry blossoms).
As a matter of fact, this hanami spot is in the center of Sapporo City, the famous tourist spot, Odori Park. This park spans from east to west in the city center with a length of 1.5km and is beautiful. Odori Park can be reached from Tmark City Hotel Sapporo in roughly 10 minutes by walking. When you arrive, you will be greeted with similar scenery to the picture shown above. The Sakura all blooms at the same time and creates a beautiful road of pink flowers. There are also benches situated below the Sakura so you can enjoy the scenery with the local Sapporo people.
There are also food stalls selling corn for 300yen. Our recommendation is to buy one and eat it under the Sakura trees!
This year, the Sakura flowers are expected to be in full bloom on the 30th April, perfect for the start of Golden Week!