Let's enjoy winter sports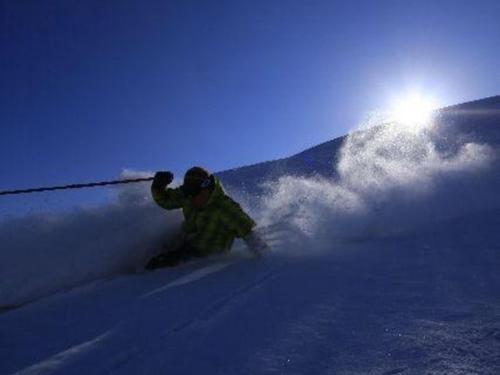 The one thing you should enjoy when you come to Hokkaido in the winter is winter sports! In this blog we will be introducing Sapporo Kokusai Skiing Resort which is 1 hour and 30 minutes from our hotel.
There are both gentle ski slopes for beginners and more downhill ski slopes for advanced skiers who want to test their skills. There is also rental equipment available in all sizes which you can pay for on the day you visit (no reservation required) meaning you can travel light to the ski resort.
For first time skiers, there is a free-entry snow park area which is convenient for those travelling with kids. The snow park area contains many fun apparatus to play in the snow and areas to try out skiing and snowboarding for the very first time! You can also rent a snow sled (800JPY for adults, 500JPY for children).
For more information please feel free to visit our front desk during your stay.
Cable Cart Price:

12/10~3/26

1 day ticket – 4500JPY for adults

3500JPY for seniors (over 55 years old)

3000JPY for grand seniors (over 65 years old)

2200JPY for middle school students

1000JPY for elementary school students

Free of charge for toddlers

5 hour ticket – 3900JPY

3 hour ticket – 3600JPY

(Please show identification if you are a senior, grand senior, or student)

Business hours:

Monday to Friday: 09:00~17:00

Saturday and Sunday 09:00~18:00

(These hours are subject to change)

Access:

There is a bus to the resort that leaves from Sapporo station bus terminal number 17. You can ride this bus from a bus stop which is a 5 minute walk from our hotel (at Susukino station). From there, it takes 1 hour and 30 minutes to arrive at Sapporo Kokusai Ski slope.

Bus price is 1250JPY for adults and 630JPY for children.

more information click below!

https://www.sapporo-kokusai.jp/en/