May and June Menus for the Polaris Restaurant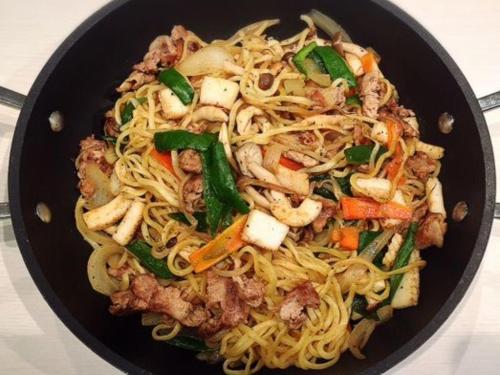 Thank you very much for visiting the Tmark City News. We'd like to take a moment and talk about our breakfast menu.
Toukibi Gohan: Sweet Corn Fried Rice
As the name suggests, this dish features seasoned rice cooked in soy sauce and packed to the brim with sweet corn! The more you chew, the more you can taste the sweet little kernels being popped!
Gojiru:  Soybean Soup
This is a miso-based soup in which soy beans are soaked and mashed into a nutritional, creamy paste. When you drink the soup you can feel the grainy texture of the mashed soybeans in your mouth.
Shio Yaki Soba:  Salt Fried Noodle
Our salt-fried noodles include plenty of hearty vegetables and is out recommendation to supply your morning stamina! Because it has a light salty taste, you are supposed to eat it steadily with your chopsticks.
In addition to the ones mentioned above, our skilled chefs also prepare other dishes, so please indulge yourself to our delicious breakfast.
If your reservation does not include breakfast, please contact our front desk. You can enjoy breakfast at our hotel for only 1,200 yen!
As you are a guest at our hotel, please enjoy our dishes!