Recommended Restaurants Album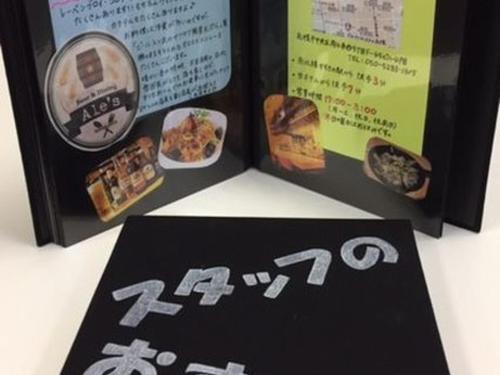 The coldness has suddenly gripped Sapporo as we enter November. In Sapporo, snow starts falling in the second half of the month. Usually, the snow falls following the fall of the red leaves on the trees. But this year, you can still see the redness of the leaves burning under the snow.

Have you ever had trouble finding and deciding on great food to eat while on vacation? Food can be one of the best parts of a vacation…..or one of the worst. Do you research restaurants before travelling, listen to the local's suggestions, or do you like the element of surprise?

Here at Tmark City, our staff have created an information album highlighting our favorite places to eat in Sapporo. You will find this carefully-put-together restaurant guide in our lobby. Places range from Izakayas (Japanese pubs) to Ramen (Japanese style noodles). All the restaurants in the album are within walking distance from our hotel so please try and visit as many of them as you can and let us know what you think!

If you cannot speak Japanese well feel free to ask at the front desk and we will happily make a reservation for you at any of the restaurants!