Sapporo Snow Festival 2017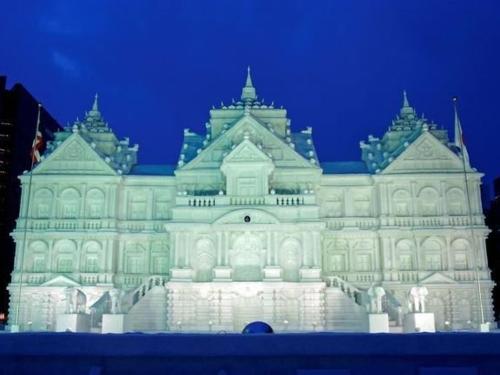 Good afternoon.
This year Sapporo is welcoming its 68th Snow Festival. Every year, over 2.5 million people from Japan and overseas visit Sapporo to see the snow festival.
Odori Park
Lined up along the 1.5km long Odori Park, there will be many types of big and small snow sculptures which you can enjoy as you walk around the park. As well as professionally made snow sculptures, there will also be a section for the local people to craft and show their statues. Like last year, projection light mapping will be projected onto the bigger snow sculptures and synchronized with music!
Opening dates: 6th February until 12th February
Location: Odori Park 1 Chome to 12 Chome
The lights are switched on until 22:00
Susukino
If you come to Sapporo for the Snow Festival be sure to check out the Ice Festival on the main street in Susukino. The best time to visit is at night when the ice sculptures are lit up with neon lights. There are also great places to eat and ice bars all along the street with everything carved out of ice!
Opening dates: 6th February until 12th February