Single Room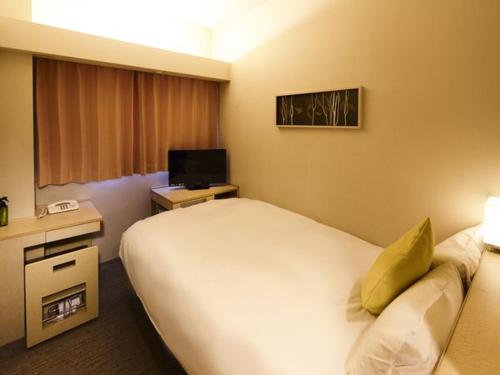 Are you travelling on alone and looking for comfortable accommodation?
Then why not stay in one of our reasonably spacious 10m2 single rooms? Furthermore, the bed type is a semi double (120cmx195cm) so feel free to bring a friend or companion.
Each single room is fitted with an electronic fridge, a flat screen TV, many amenities, as well as other great features. Although it is rather compact, there is still adequate space to store luggage, and you can of course use the space under the bed.
The single room is great for those stopping over in Sapporo for 1 or 2 nights and need a comfortable but reasonably priced place to stay on their trip. For this reason, it is popular with overseas travelers who come to Japan, often travelling most of the country. If you are travelling Japan and decide to visit Sapporo you should definitely look to see what we have available for a short term stay!