The Terrace Beer Garden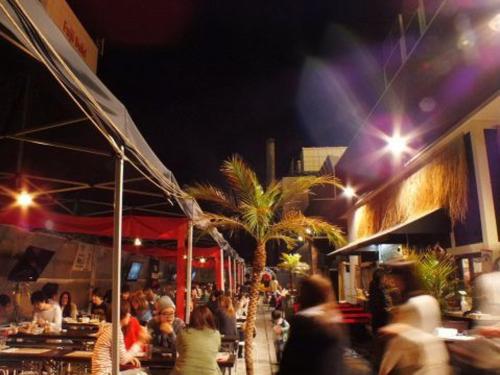 One of the highlights of summer in Japan is the great tasting beer! Because of the hot weather, many people in Sapporo have become wanting to visit the outdoor beer garden to cool off and drink refreshing beer. In the city there are a variety of beer gardens to visit. This time we will be introducing the one at NORUBESA ferris wheel. Located on the rooftop, the name of the location is called THE TERRACE BEER GARDEN. While you drink beer you can also watch live performances on a mobile stage they have set up, including DJ shows and dance performances.
As for the delicious summer food, you can order Japanese green edamame beans, fries, pizza, Hawaiian barbecue (a barbecue with a slight sweet Hawaiian twist). If you visit the beer garden you absolutely must try the Hawaiian barbeque!
The NORUBESA building is just a 10 minute walk from our hotel. If you are interested in going to the beer garden please feel free to visit the front desk and we will provide you with more information and directions.